Bauhaus : Illusions




A collaboration with the Josef and Anni Albers foundation at the Bauhaus Dessau, 2016.

A weeklong training workshop for the Bauhaus Agenten program, focusing on early Bauhaus pedagogies. I created and taught a section on musical perception and notation, to supplement Josef Albers' work with color theory.

For the workshop I devised a new notation system for exploring perceptul phenomena. By representing musical notes as different colored shapes, it's possible to visually track various perceptual markers. If, for example, each instrument is represented by a different shape it's possible to see them simultaneously and track their motion, even when they are operating in the same pitch range. The notation system accounted for some of the basic principles of Albert Bregman's model of Auditory Scene Analysis: timbre, pitch range, stereo separation, and tempo. By attributing a visual cue to each of these, it's easier to track and predict how the pattern might be heard.

For example, here is a representation of two intersecting lines of musical notes, one rising in pitch and the other falling: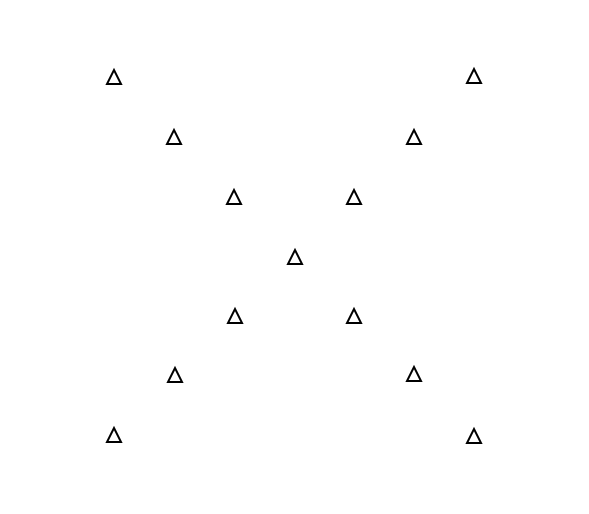 If you change something distinctive about half of the notes such as the timbre, what happens to your perception of the trajectories? A visual analogy is as follows:





As you can see, it's possible to drastically change the perception of the trajectories in a variety of ways:






Complete documentation of the project is currently in the works.